A Message from the President
Dear Friends,
Amidst these challenging times, we wish you peace, good health and safety. 
The COVID 19 pandemic and its consequences for our families, social interactions, economies, and health have been profound and difficult. Despite all of this, here you are on our website, still interested in supporting and helping our brothers and sisters in rural Honduras and El Salvador, who need our solidarity and backing now, more than ever. We thank God for you!
Congratulations and thanks to Dr. Gregorio Yanez, Dr. Kelyn Pastrana, Miguel Irias and the staff of the Houston Shoulder to Shoulder clinic in Santa Ana for their amazing work in the middle of the pandemic. They have been tireless, brave and ingenious in their efforts to keep the community healthy and the clinic safe and fully operational. 
Also, kudos to our Board in Houston and in Honduras for powering forward to provide the financial, logistical and community support for the work that our doctor, dentist and outreach staff are doing.
Please support us strongly! We serve some 23,000 people who are economically poor and geographically isolated.
Help keep Houston Shoulder to Shoulder Foundation alive, moving forward and well!
Dios le bendiga!
Bob Parkerson, MD, MPH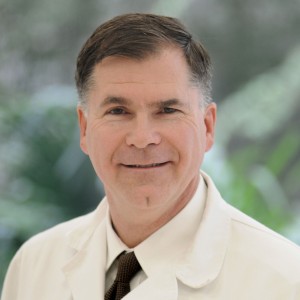 Head Chair
Stephen Spann, M.D., M.B.A.
Founding Dean of the College of Medicine and Vice-President for Medical Affairs at the University of Houston
President
Robert Parkerson, M.D., MPH
Professor, Department of Medicine, Infectious Disease, Baylor College of Medicine
Treasurer
Jeffrey McNear
Founder, CEO Altis International, LLC
Secretary
Rebekah Montes
OD, FAAO, Diplomate (ABO)
Board of Directors
Neima Briggs
M.D./Ph.D. Candidate, UT Health/MD Anderson Cancer Center
Peggy Goetz, M.D.
Pediatrician, Legacy Community Health and Board President and Founder, ProSalud
Hubert Ho, M.D., F.A.A.P.
Pediatrician, Texas Children's Pediatrics
Jolly Johnson, D.D.S.
General Dentistry, Endodontics and Prosthodentics

Lloyd Pate, O.D.
Associate Clinical Professor, University of Houston College of Optometry
Brian Reed, M.D.
Family Physician, Chair of Clinical Sciences Department at the University of Houston College of Medicine
Winston Laiw, M.D.
Chair of Health Systems and Population Health Sciences at the University of Houston, College of Medicine.
Eric Tondera, D.C., D.A.C.B.N., MSN, R.N., NP-C
Physical Medicine/Family Medicine/Doctor of Chiropractic